Our Story
The Essence Of Beauty By Tricia is Bronx facial destination! Discover relaxation and rejuvenation through facial treatments. The Essence Of Beauty By Tricia offers an array of services including spa facials, eyelash enhancement, natural nail care, makeup application and lessons.

Gift Certificates make the perfect present for weddings or bridal showers, anniversaries, birthdays, or just to show that special someone how much they mean to you. Gift certificates can be purchased for any service or dollar value.

Find your inner peace at our spa treatment room in the Bronx. Take an entire day and treat yourself to luxurious services and revitalize your life. Our experienced estheticians specialize in European facials, Microdermabrasion treatment, paraffin facials, deep cleansing facials, Acne Relief Facial, Lip treatment, Hydrating Facial and eye lift treatments. Find emotional freedom and well-being through self pampering at The Essence Of Beauty By Tricia. You will feel younger, more energized and refreshed after our treatments. Treat yourself you are worth it!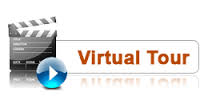 Vitual Tour